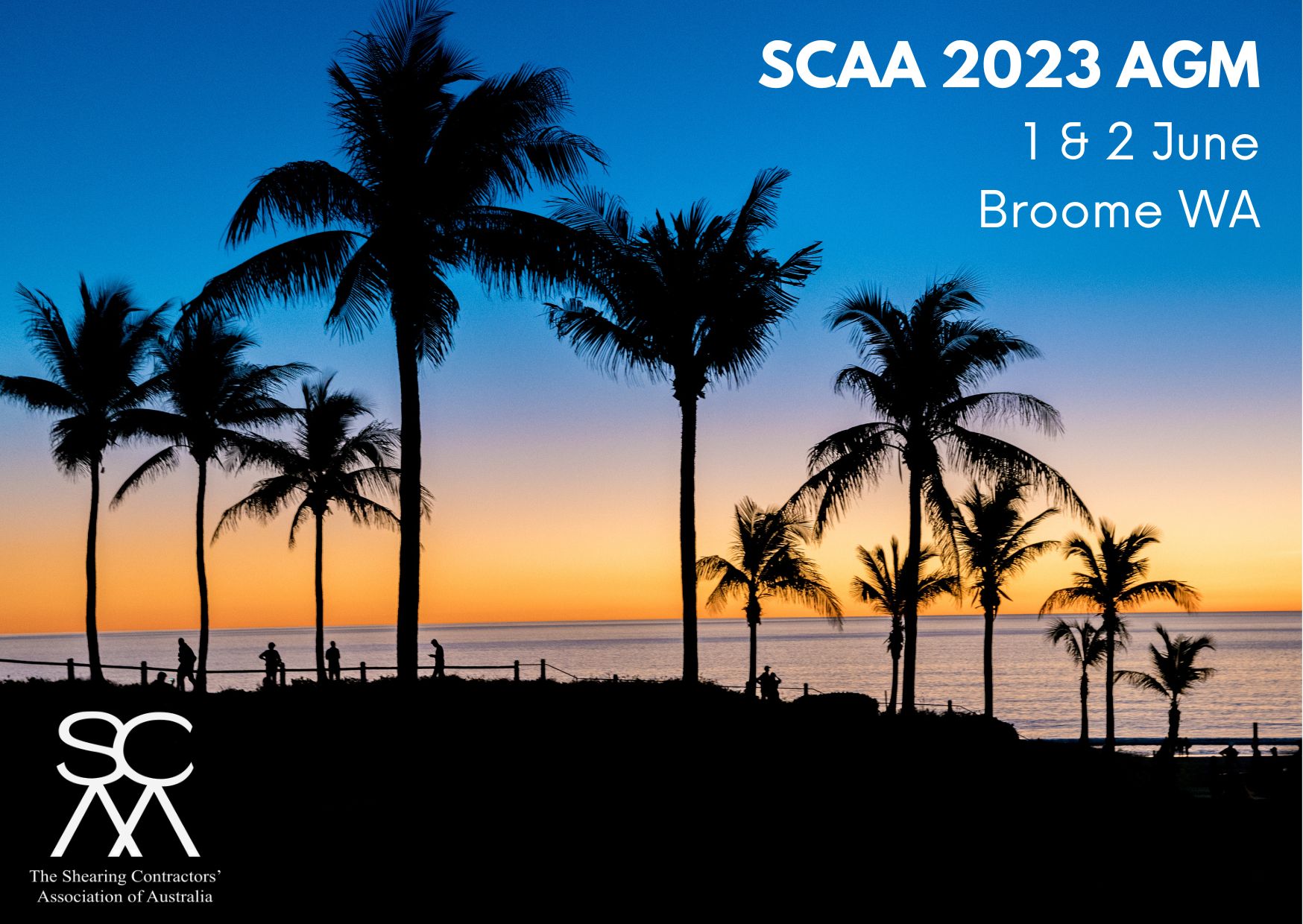 SCAA is pleased to announce that we will be holding our 2023 AGM in Broome WA.

This is a two day event, and all members are invited to attend.

DATE: Thursday 1 June & Friday 2 June 2023, 8:00 am - 3:00 pm.

VENUE: Mangrove Hotel, 47 Carnarvon St, Broome WA 6725.

ACCOMMODATION: A 10% discount and 30-day free cancellation policy is available to SCAA Members when booking directly with the following hotels:

Mangrove Hotel: (08) 9192 1303.

The Continental Hotel: (08) 9195 5900.



Use discount code SCAA22.



EVENTS: AGM dinner Thursday evening. We are also enquiring about a group boat charter, camel ride, or similar for Friday afternoon. Details to come.

RSVP: to Kirsten by 1 March 2023 to secure your spot.

News & Views
Shear Outback; The Australian Shearers' Hall of Fame honours exceptional shearers within the Australian shearing industry and is accepting nominations for the induction of shearing legends. Nominations close the 31st August 2014. Induction celebrations will occur over Easter Weekend in 2015 (4th & 5th April). Download media release for details